2013 Arakoon Clarendon Shiraz
Rare as hen's teeth and fine as coal dust, this singular wine was babied from the vineyard to the bottle in its tiny 200 case production. Redolent of cassis, classy French oak and Christmas cake, this luxuriant wine has a delicious core of juicy red fruit and brambly blackberry packing a decadent punch. For those special moments when you need to impress the most jaded wine junkie, you will find none better.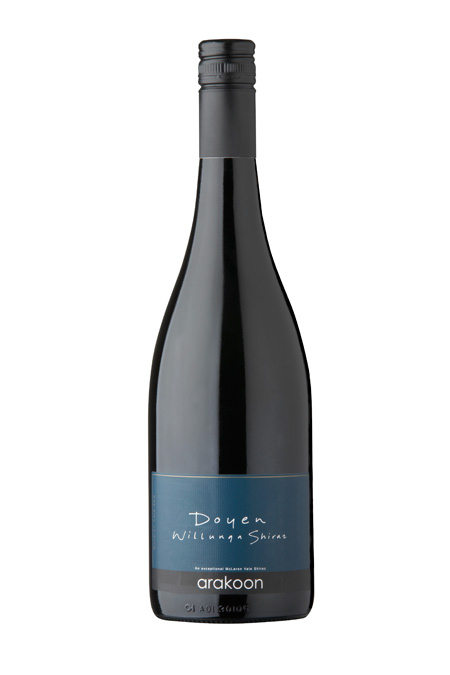 2013 Arakoon The Doyen Willunga Shiraz
The rich soils of Willunga show a generosity that seems to elude the more common parcels around the McLaren Vale, and it is for this reason that the miniscule 200 case production of Doyen Shiraz continues to stand out as one of the rare, super-premium wines of the region. The 2013 represents a bit of departure from the enormous offerings of previous vintages that have maximized alcoholic girth in lieu of potential agebility. This very fine rendition comes back to Earth with a focused 15% of pure drinking pleasure. Soft layers of lifted red fruits surround a concentrated core of choco-cherries and rich plum. The texture of this wine is supple, while the underlying youthful tannins are evidence of a fine structure that will reward many years of patient cellaring. A powerful and compelling wine that James Halliday has recognised as one of best in the region.
Wine Specials & Promotions!
Receive discount offers on some of our best wines throughout the year.
Arakoon Wines
Contact Info
---
Please fill in our contact form or give us a call, we would love to hear from you or help with any questions or queries.
South Australia (Winery open by appointment only)
Arakoon Wines
Unit 7, 229 Main Road,
McLaren Vale SA 5171
Phone: 0434 338 180