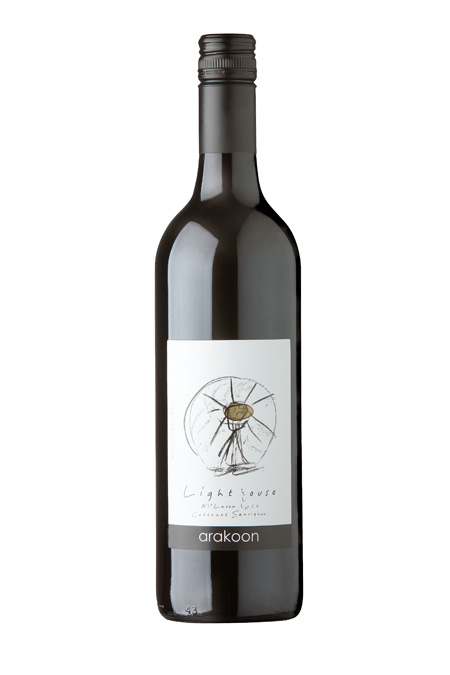 2014 Lighthouse Shiraz Cabernet
A full throttle effusion of spicy tobacco-leaf and decadently rich black fruit elbows alongside the classic flavours of cassis in this unctuous Shiraz Cabernet. Black tea tannins carry across the big-boned structure which is fully supported with a core of black cherry and edged with hints of dark chocolate. A brash, yet supple style that is not for the faint-hearted and not to be missed!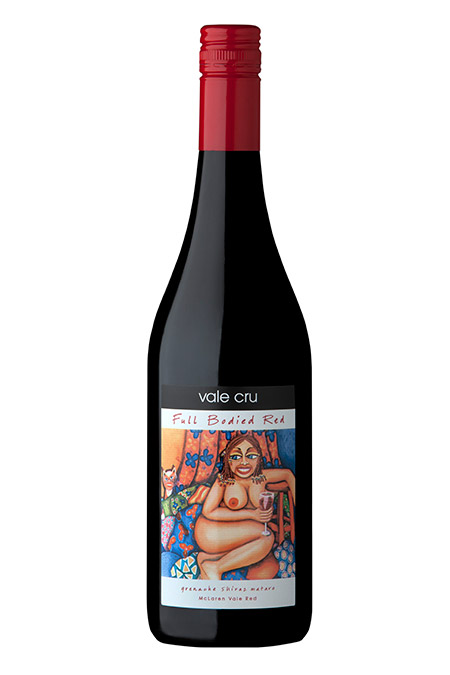 2015 Full bodied Red Grenache Shiraz Mataro
This is where the gorgeous, juicy Grenache of McLaren Vale has made a name for itself. In the company of some serious, spicy Shiraz and an incredible meaty Mouvedre (Mataro), the whole package is complete. Unabashed Strawberry, bing cherry and an undercurrent of lively chocolate & spice make this full bodied red dance a lovely tune. For the uninhibited lovers of sheer wine drinking pleasure.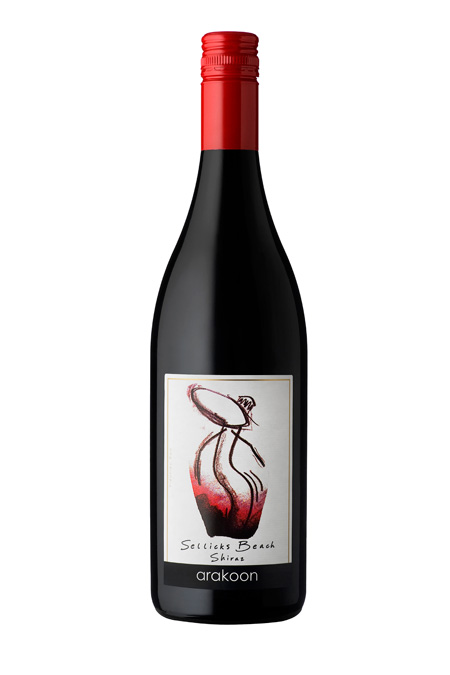 2014 Arakoon Sellicks Beach Shiraz
Arakoon's Sellicks Beach hits all the pleasure buttons for fine McLaren Vale Shiraz. Aromatically giving of perfumed, spicy plum and a headier touch of bourbon-barrel, the fleshy fruit follows with a broad array of blackberry and black cherry flavours. The texture is almost creamy, while the fruit intensity not unlike that of a bright sorbet. A fine balance of both American and French oak lends a smoky depth and additional lick of spice to this utterly enjoyable wine.
2013 Arakoon Clarendon Shiraz
Rare as hen's teeth and fine as coal dust, this singular wine was babied from the vineyard to the bottle in its tiny 200 case production. Redolent of cassis, classy French oak and Christmas cake, this luxuriant wine has a delicious core of juicy red fruit and brambly blackberry packing a decadent punch. For those special moments when you need to impress the most jaded wine junkie, you will find none better.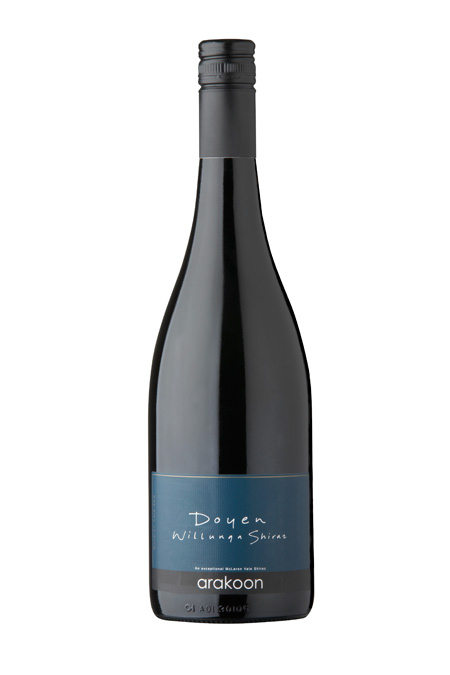 2013 Arakoon The Doyen Willunga Shiraz
The rich soils of Willunga show a generosity that seems to elude the more common parcels around the McLaren Vale, and it is for this reason that the miniscule 200 case production of Doyen Shiraz continues to stand out as one of the rare, super-premium wines of the region. The 2013 represents a bit of departure from the enormous offerings of previous vintages that have maximized alcoholic girth in lieu of potential agebility. This very fine rendition comes back to Earth with a focused 15% of pure drinking pleasure. Soft layers of lifted red fruits surround a concentrated core of choco-cherries and rich plum. The texture of this wine is supple, while the underlying youthful tannins are evidence of a fine structure that will reward many years of patient cellaring. A powerful and compelling wine that James Halliday has recognised as one of best in the region.
Huon Hooke – Sydney Morning Herald – April 2007
Treat yourself to an indulgence
2004 Arakoon Doyen Willunga Shiraz
Australian Gourmet Traveller Wine June/July 2007
2004 Arakoon Clarendon Shiraz – 91 points – 4 stars
Australian Gourmet Traveller Wine June/July 2007
2004 Arakoon Doyen Shiraz 95 points – 5 stars
Australian Gourmet Traveller Wine June/July 2007
100 Top New Releases 2007 (Huon Hooke et al)
VISY Great Australian Shiraz Challenge October 2007
2005 Arakoon Doyen Shiraz – Top 50 placed wines – Silver (17.38)
Wine Specials & Promotions!
Receive discount offers on some of our best wines throughout the year.
Arakoon Wines
Contact Info
---
Please fill in our contact form or give us a call, we would love to hear from you or help with any questions or queries.
South Australia (Winery open by appointment only)
Arakoon Wines
Unit 7, 229 Main Road,
McLaren Vale SA 5171
Phone: 0434 338 180